About
I'm a passionate tech enthusiast who loves solving problems and working on projects that challenge me. I love enhancing my coding skills on platforms like CodeChef, Codeforces, Leetcode, etc.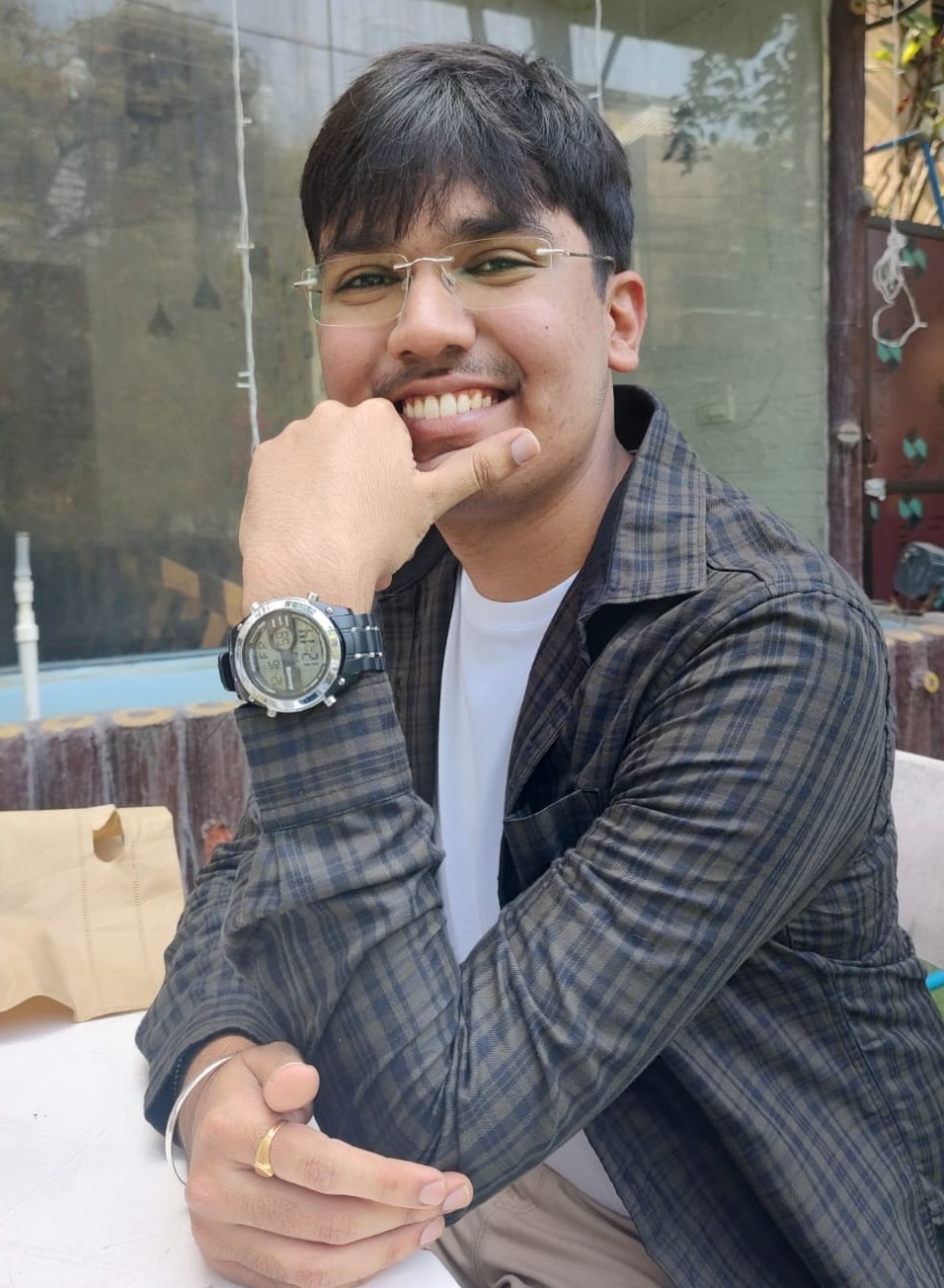 Flutter Developer & Java Developer.
I'm proficient in Java and currently working on building apps using Flutter.
Birthday: 16 Dec 2000
Website: www.mradulrathore.github.io
Phone: +91 8964810311
City: Indore, Madhya Pradesh, India
Age: 20
Degree: B.Tech in Computer Science
Email: er.mradulrathore@gmail.com
Looking For Internshp: Yes
In my free time, I love to read books, meditate, and mess around with technology.
Resume
Skills
I love learning new and better ways to create software that is reliable and works efficiently.
Projects
I enjoy bridging the gap between theory and practice. I believe in hands-on experience. My goal is to always build applications that are scalable and efficient under the hood while providing engaging, pixel-perfect user experience. Here are some cool projects that I have done:
Resume
Work Experience
Software Development Intern
May 2021 – Jul 2021
APPOINTY IT PVT LTD
Helped a high-growth bootstrapped platform-as-a-product company with 50+ team members, trusted by 65000+ businesses, in automating report generation and integrating Salesforce CRM
Automated the generation of reports of 100+ repositories using Go
Technologies Used: Go, PostgreSQL, gRPC, Protocol Buffers, OAuth2, Postman
Web Developer Intern
April'2020 - May'2020
Huplus Market Innovations Pvt. Ltd.
Responsible for making the company's website responsive.
Collaborated with web designers, backend developers, and UX designers to design, build, test, and improve web products.
Redesigned and made responsive user interface, while preserving all functionality.
Developed code to convert designed wireframes into website elements.
Coordinator
January'2019 - Present
Computer Club, SGSITS, Indore
An active part of a team of 59 enthusiastic learners.
Responsible for setting problems for competitive coding competitions, organizing seminars and workshops, and providing a learning environment to students through collaborations.
Education
Bachelor of Technology in Computer Science
2018 - 2022
Shri G.S. Institute of Technology and Science, Indore
CGPA : 9 / 10
Higher Secondary
2017 - 2018
Shri Vaishnav Academy, Indore
Percentage : 93.4%
High School
2015 - 2016
Shri Vaishnav Academy, Indore
Percentage : 95%
Extra Curricular
Version Beta Hackathon
October'2020
Participated and lead a team of three members in a 36-hour national-level hackathon organized by NIT-Bhopal.
Built an app that connects plasma donors and the person who is in need of that.
Codiction
February'2020-March'2020
Organized a competitive coding competition on Codechef followed by an onsite round.
Responsible for setting problems and writing editorials.